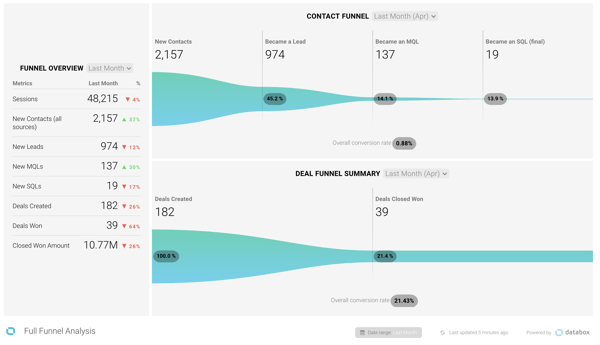 Gain clarity into your sales and marketing funnel
Understanding how your overall funnel performs can be really challenging. Just knowing how it all connects is difficult to connect and to report on.
That's why we're offering a complimentary analysis to set up companies with automated reporting on your combined sales and marketing funnel.
You'll learn:
- how many qualified leads your marketing team generates
- how many leads sales is able to qualify
- where are the biggest sticking points in your marketing and sales funnel, and what your biggest area for improvement is
This complimentary analysis is available for companies using the HubSpot Growth Stack for their marketing or CRM.
Tell us more about yourself